See the World Through the Hasselblad Xpan
The Xpan is getting more and more popular and you guys seems to like a lot this camera so I thought of bringing you along on a journey and discover the world from inside the Xpan's viewfinder.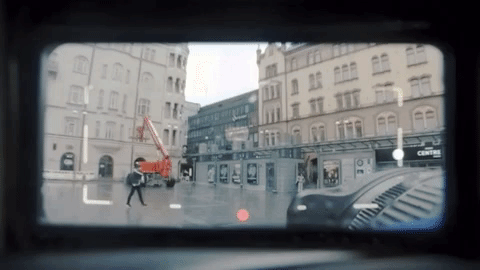 Jordan from @cameraplex had the brilliant idea to mount his action camera on the back of the Xpan so we could show you what it's like to shoot with this unique camera. It took us a while to figure out a proper way to make this work but we eventually found out a decent solution, which I hope will give you a taste of why I love this camera so much.
Nothing better than a video to show you the result of our little experiment!
For this episode, we used a roll of Kodak Portra 800 which seemed like the perfect film to bring along on this rainy day. This has been then developed and scanned by the fantastic team at Kameratori.com. If you ever need to buy gear online, these guys have some serious cameras on their shelves so have a look at their website.
You can see below the pictures we took that day. On top are Jordan's pictures and below the ones I took.
Jordan and I met in Tampere, Finland while we were working with Juho founder of Cameraventures.com on the Save Analog Cameras campaign. We both share the same passions for film, analog cameras and video so it was obvious that we had to do something together with the bit of time we had there.
He's a talented photographer and I encourage you to have a look at his Instagram and website as his work really deserves some attention.
And here are my pictures…
Hi, I'm Vincent Moschetti! I love shooting film and talking about it 📸